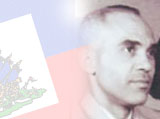 Franck Simon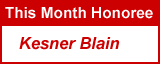 Past Honorees
• Clement Jumelle
• Mme Pierre Estiverne
• Ulrick Jolly
• Cpt. Chenon Michel
• Col. Henri Clermont
• Lucette Ambroise
• Franck Simon
• Frank Seraphin
• Wilhem Turnier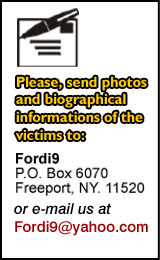 Frank Simon
Franck Simon, was born on February 22, 1910. He was known to be an honest businessman who retired from an executive position at the Royal Bank of Canada. He later managed his own business in Croix Bossale, a busy commercial area of downtown Port au Prince. He was married to Raymonde Dominique, one of Jean and Philipe Dominique's sisters. Frank would stop every day at Ruelle Cameau at the family house to spend time with his mother, Elia Dupont Simon. On April 26, 1963, the day of the kidnapping attempt on Jean Claude Duvalier, a day known as a day of terror, Frank Simon left his office earlier than usual. The general panic following the kidnapping attempt on Jean-Claude Duvalier on his way to school had forced all businesses and schools to close. Upon leaving his mother's house at around 2h30 p.m. as he was getting into his car and saying good bye to her, he was snatched by a group of Tonton Macoutes, the Duvaliers thugs. Frank was never to be seen again.
---
Mrs. Frank Dominique Simon.
Sister of Philipe Dominique killed in 1958 during a military invasion against Duvalier, and Jean Dominique assassinated under the Preval/Aristide government in 1998.
---

Click here to
BUY YOUR COPY
TODAY!
$15.00+$2.50 Shipping
& Handling in the U.S.
Make Check or
Money Order
Payable to:
fordi9 and mail to
Fordi9
PO Box 6070,
Freeport. NY 11520
• • • • • • • • • • • • • • • •
THANK YOU
FOR VISITING
OUR WEBSITE.
Please sign into the
Guestbook.
Or contact us at
fordi9@fordi9.com
---

Florida Readers...
Fort Dimanche
Dungeon of Death
is now available
at Libreri Mapou
in Miami - Fla.
Visit the
bookstore or call
305 757-9922
to reserve your copy from this limited edition.
---