Ulrick Jolly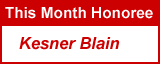 Past Honorees
• Clement Jumelle
• Mme Pierre Estiverne
• Ulrick Jolly
• Cpt. Chenon Michel
• Col. Henri Clermont
• Lucette Ambroise
• Franck Simon
• Frank Seraphin
• Wilhem Turnier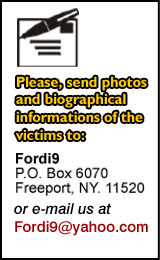 Ulrick Jolly.
Syndicalist and militant:
Ulrick was arrested in the late sixties and spent about four to five years in Fort Dimanche mainly in cell #5. Upon his release by the commando that had kidnapped US Ambassador Clinton Knox on January 25, 1973, he was first flown to Mexico City for a short period of time and then to Santiago de Chile where he was hoping to start a new life.

But with the bloody coup d'etat and assassination on September 11, 1973 of President Salvador Gossens Allende, Ulrick found himself again in prison. The new military government of General Augusto Pinochet went after all supporters or allies of President Allande. As a result of that more than 3,000 were assassinated and over ten thousand were arrested and locked in the National Stadium and Chile Stadium
Emmanorld Napoleon who was among the detainees describes the condition of incarceration worse than those in Fort-Dimanche. But because the length of time was relatively short (2 months), they were able to get out alive.

Finally with the help of several organizations, such as the Red Cross and Amnesty International, Ulrick was shortly thereafter on his way to Paris, France where he settled down. He married Anna Napoleon who also was also among the prisoners rescued by the Commando. Three children resulted from that union. Ulrick remained a strong opponent of the Duvaliers, hoping to return back home one day. But he could not materialize his dream because he died on September 14, 1984, 2 years before the overthrow of Jean Claude Duvalier.

Click here to
BUY YOUR COPY
TODAY!
$15.00+$2.50 Shipping
& Handling in the U.S.
Make Check or
Money Order
Payable to:
fordi9 and mail to
Fordi9
PO Box 6070,
Freeport. NY 11520
• • • • • • • • • • • • • • • •
THANK YOU
FOR VISITING
OUR WEBSITE.
Please sign into the
Guestbook.
Or contact us at
fordi9@fordi9.com
---

Florida Readers...
Fort Dimanche
Dungeon of Death
is now available
at Libreri Mapou
in Miami - Fla.
Visit the
bookstore or call
305 757-9922
to reserve your copy from this limited edition.
---
---
April 26, 1963.
Juanita Clermont Marrat, daughter of Colonel Clermont, was kidnapped from her house by a death squad comprised of Macoute and military personnel. She was dragged in the middle of the night to her father residence and was forced, under the gun to scream for help. Colonel Clermont ran out of the house to her rescue, only to find himself trapped by those merciless thugs. The colonel's house was invaded and searched. Mrs Juanita Clermont, was dragged out the house and apprehended by the squad along with her grandson, Jean Marc Lilavois, who was spending the night with his grand-parents. Colonel Clermont, his wife Juanita Jimenez, his daughter Juanita Clermont Marrat, and his grand son Jean Marc Lilavois were never to be seen again.