Clément Jumelle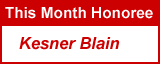 Past Honorees
• Clement Jumelle
• Mme Pierre Estiverne
• Ulrick Jolly
• Cpt. Chenon Michel
• Col. Henri Clermont
• Lucette Ambroise
• Franck Simon
• Frank Seraphin
• Wilhem Turnier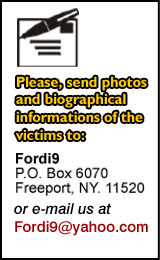 Clement Jumelle.
Feared even in death…
A candidate in the 1957 presiden-tial elections, Clement Jumelle soundly accused the Army of rigging the elections' outcome in favor of Francois Duvalier. In protest, his party boycotted the electoral process by withdrawing from it. Fearing reprisal from the already repressive newly elected government, he and his wife Paulette went into hiding for almost two years. In April 1959, suffering from kidney failure, his wife took him to the home of the Cuban Ambassador where he died shortly thereafter on April 11, at the age of 42.

The next day, on April 12, 1959, a crowd of supporters was waiting at Sacré Coeur Church in Port-au-Prince for the funeral procession to arrive. A military car halted the cortege of family members and friends walking behind the hearse in Petit-Four, a block away from the residence of Dr. Gaston Jumelle, one of the Jumelle's brothers where the procession originated from.
Witnesses confirmed that Officer John Beauvoir exited the car and went into the hearse, sat next to the driver and they disappeared with hearse, coffin and body. A military squad, which included, Officers Daniel Beauvoir and Yves Volel patrolled the area to ensure the success of the kidnapping.

It is said that, Duvalier ordered the operation because Clement Jumelle was a brilliant intellectual, and he wanted to use his brain in a voodoo ceremony. The body was taken allegedly to him at the Haitian Palace and the hearse and the coffin continued to Saint Marc the town where Jumelle was born to make believe that the body was taken there. But it is said also that Duvalier could not perform his ritual because Clement Jumelle was autopsied right after his death and the important organs were removed in prevision of such scenario.

Click here to
BUY YOUR COPY
TODAY!
$15.00+$2.50 Shipping
& Handling in the U.S.
Make Check or
Money Order
Payable to:
fordi9 and mail to
Fordi9
PO Box 6070,
Freeport. NY 11520
• • • • • • • • • • • • • • • •
THANK YOU
FOR VISITING
OUR WEBSITE.
Please sign into the
Guestbook.
Or contact us at
fordi9@fordi9.com
---

Florida Readers...
Fort Dimanche
Dungeon of Death
is now available
at Libreri Mapou
in Miami - Fla.
Visit the
bookstore or call
305 757-9922
to reserve your copy from this limited edition.
---
Fort Dimanche soon to become a museum…
On January 31, 1991, the newly elected mayor of Port-au-Prince, Evans Paul announced in a press conference that Fort Dimanche, the symbol of repression and torture of the Duvalier regime, will be trans-formed into a museum. It was at that infamous dungeon that most political opponents to the regime were incacerated. Mayor Evans Paul announced that all instruments of torture will be put in display to better educate our future generations of such horrors.
• • •